Happy Birthday Mickey Mouse!
According to ABC News, "Disney teamed up with Oreo to celebrate the 90th anniversary of Mickey Mouse with limited-edition birthday cake-flavored Oreos".
ABC News tells us "there are three different Mickey Mouse-themed designs on top of the wafers: a party horn, a big 90 in honor of this major milestone and Mickey Mouse himself, of course".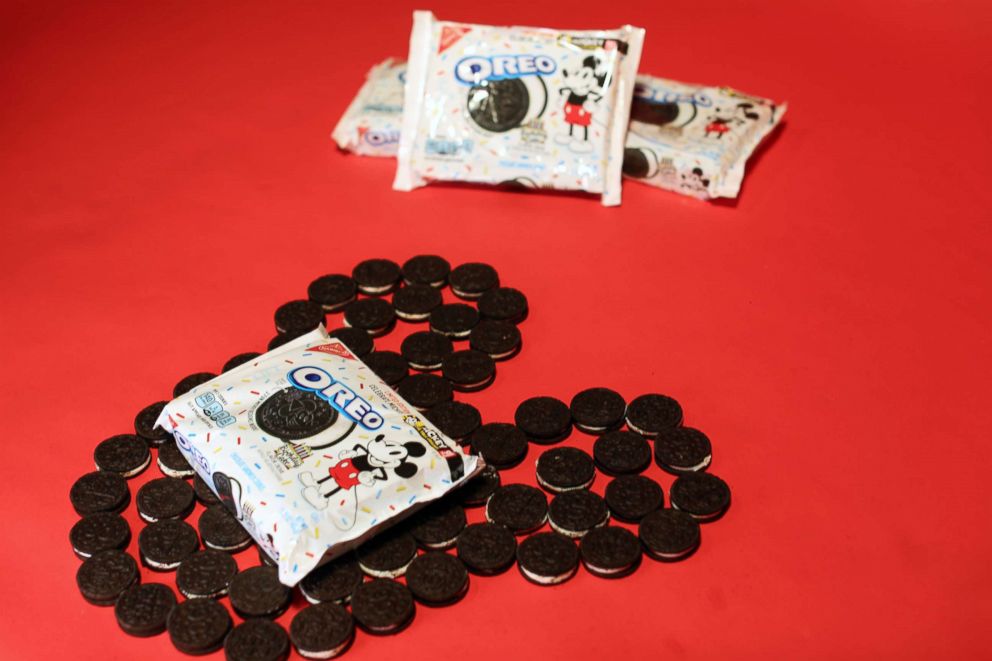 Photo: ABC News
For those of you who enjoy Oreo's – especially the kids, look for them Nationwide starting September 24th while supplies last.